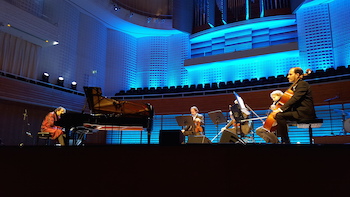 I've been heavily addicted to Chilly Gonzales' music for almost ten years now. It's my mood booster, pain killer, soul balm and sometimes it just triggers the sweet state of melancholia. If I lived in the US, they would have probably tried to make me go to rehab. I'm glad I've stuck to this drug, because its quality has never been better, its taste has never been more well-rounded and the effect has never been more immediate, long-lasting and impactful than today. And I have proof for this assertion: If you manage not only to sell out a concert hall like beautifully purist KKL in Lucerne, but also to make people jump off their seats and honor your performance with standing ovations in the middle of a show, you have finally made it. Even more, if that happens in Switzerland – Zwingliland!
Zwingli, the guy who became the spiritual father of Calvin and also abandoned music from churches. The land, where I sit at my office desk holding back jokes, checking them inwardly for appropriacy and only cracking every 5th accordingly.  Where emotions are considered a private matter to be held back and be experienced and handled discretely. Where consent is key. Where the amount of applause is usually delivered in polite doses. And along comes this tall, expressive individualist in a dressing gown. Remedy.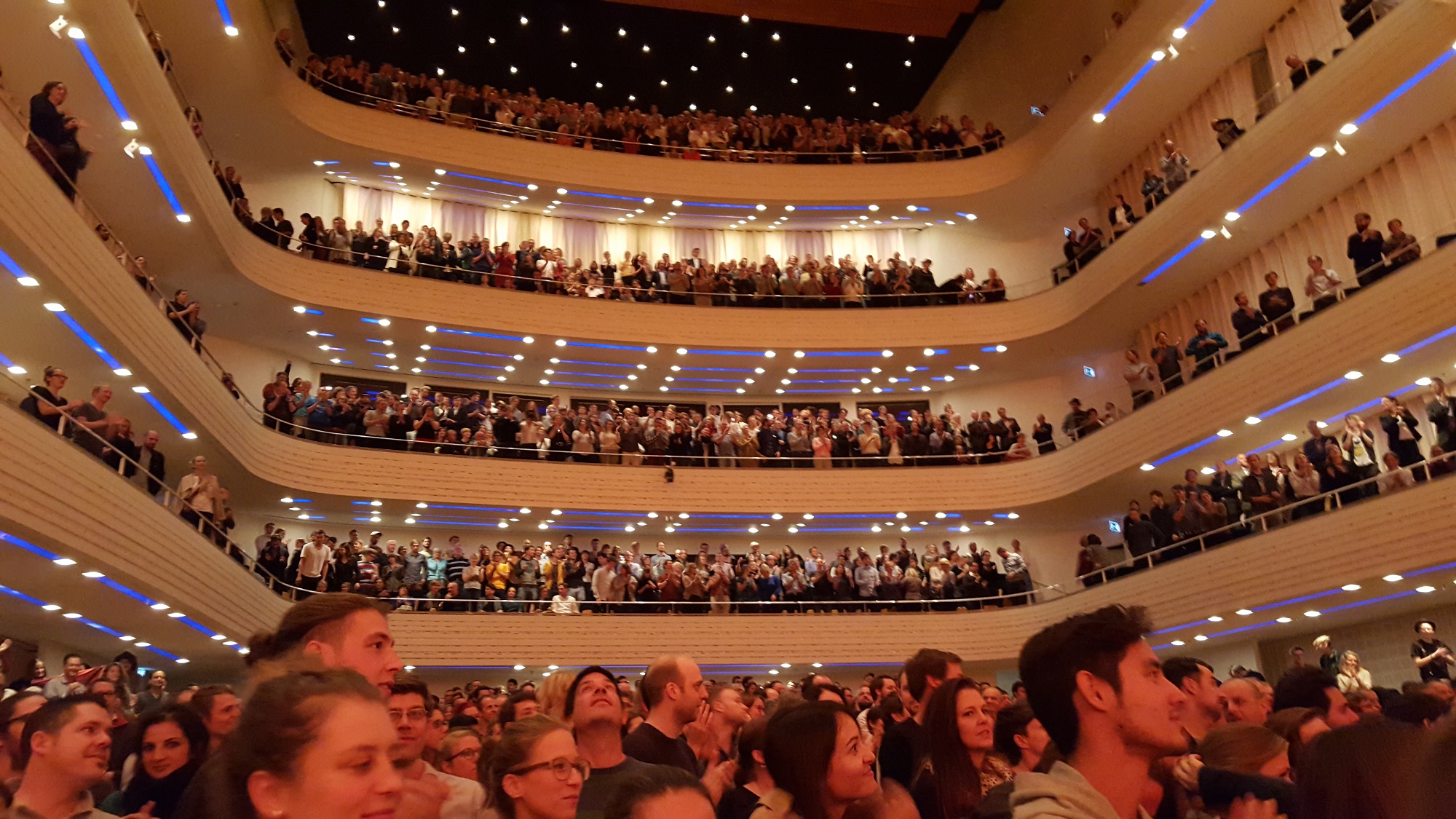 Over the course of time, he has tried almost everything. Electronic music, rap, solo piano, orchestral rap – and today he tours with the Kaiser Quartett. A classical chamber music set-up, which may be the most intimate, soulful and authentic arrangement. Five scores performing as one with room for interpretation and space for each member's solo ambitions. This makes the formation in some respects so much more attractive than an orchestra. The latter might provide more power, but in the end it's a huge number of instruments acting as one massive machine strictly in time with the conductor's baton. When Chilly Gonzales played with and rapped over the BBC Symphony Orchestra in London a few years ago, it was an impressive, one-of-a-kind event. Still, an orchestra remains somewhat phlegmatic. Even though he successfully made all efforts to set the entire hall in motion.
My point is this: It seems as if Chilly Gonzales has found the elixir of his oeuvre. There is still the prankster, the entertainist, the rapper, the solo pianist, the megalomaniac, the doubtist, the Bee Gee-ist, the classically trained instrumentalist, the ironist, and the witty wordplayist, but finally all these personae play well together on stage creating something unheard, unique and captivating. The shows of today contain all elements of past shows, yet elevated to new heights and harmony. Making more sense than ever, being more elaborate and trenchant than ever. They are a demonstration of the fact that everything we hear today roots back to classical music. It is a dedication and bow to the heritage of Brahms and Beethoven, but at the same time absolutely contemporary. De-contrasting old and new. Turning chamber music into something instantly accessible to modern ears. His way with words, wittiness, and sense of humour ultimately unifies the alphabet with scales.
From Berlin's underground clubs to the Parisian bohemian salons and on to the prestigious concert halls – it was a long road on the one hand, but a very steady and logical one on the other. Even if that wasn't always tangible from an outer perspective. I was lucky enough to witness the "re-birth" of Chilly Gonzales when he was beating his inner self after playing 27 hours straight in the old charming cinema Ciné 13 leaving his "Soft Power" experiences behind and sensing new chapters of life to come and to be written. Lucky him (or shall I say "fuck luck"?), he is fluent in the Esperanto of the soul: music. So in the end, it is totally consistent and natural that what he has to say, speaks to everyone. Even in Switzerland.