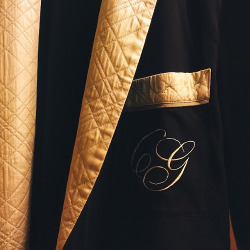 Persistence, instincts, go the distance, prove my existence – Chilly Gonzales
Being a 'man of his time' is likely no easy feat for Gonzales – it must take a great deal of talent and planning to continually wow fans with release after release of incredible music. Nowhere but in the musical arena can artists reach soaring level of fame one day, then be brought back down to Earth the next. Some entertainers, such as Gonzales, have evaded the pitfalls of the industry by providing novel music and themes year after year. We decided to have a closer look at what it takes to stay relevant in the industry and have a guess as to what Gonzales has planned next.
And while you're relaxin', I take action
After three proto-punk albums, U2 could have simply continued to milk their successful formula until the music world moved and they were rendered « irrelevant ». Instead, they recruited two decidedly « un-U2″ producers (Brian Eno and Daniel Lanois) to change their sound and image, which was a huge gamble at the time, and one that paid off immeasurably. The Unforgettable Fire was U2′s last album before they became capital « U » U2; an album that caused some fans to turn away from their new sound, but galvanized U2′s future place as one of the greatest bands in history. The salient point being that they worked to change the sound of U2 while still maintaining a loyal fan base; a base that would follow the band through musical twists and turns.
One could argue that Gonzales has been writing « Unforgettable Fires » since day one – constantly working to explore new musical back-alleys, while retaining and building his fanbase. Until Solo Piano II, Gonzales hadn't released two albums with the same 'sound', but regardless of the delivery vehicle, the payload was always pure Gonzales: funny, emotional, addictive. It also heightens the anticipation for Gonzales' next album, since each recording provides an opportunity to not only enjoy beautiful music, but expand our musical, historical, political, and cultural knowledge as well.
Behind your favourite singer I just might be lurkin'
Co-branding is a well-established business concept that increases the chance for a brand to grow into a new market or to generate social buzz. The brands generally have to be complimentary; there has to be a good fit, otherwise there's a risk that one brand will overshadow the other, or (even worse) both brands will suffer. Rappers have been using a co-branding strategy for years by either promoting or appearing on artists signed to their own labels. It's a way of imparting a message about their product's superior quality. Gonzales is also sought-after as a featured composer, producer, remixer, & performer and has worked with a large range of artists; from Sneaker Pimps to Drake, Telepopmusik to Feist, Jane Birkin to Daft Punk. Recent indications are that he's now sought-after as a classical composer. There's a good chance that Gonzales has something in the works at this very moment, or that we'll soon hear the results of a collaboration. Gonzales fans will seek out tracks from other artists that include the words « featuring Chilly Gonzales », since they know that Gonzales has high standards for collaborative work.
See, I always hatch a new scheme – no room for the club or a pub in my routine
There are definitely parallels that could be drawn between Never Stop and the Bee Gees' hit song Stayin' Alive. Both speak to survival and maintaining relevance in an environment that constantly tries to render music irrelevant. As Barry Gibb once recalled about his now-infamous song:
Everybody struggles against the world, fighting all the bulls–t and things that can drag you down. And it really is a victory just to survive. But when you climb back on top and win bigger than ever before, well that's something everybody reacts to.
Gonzales gives the impression that he's always climbing – always reaching higher and higher in the name of fans, entertainment, and education. And when he achieves a victory, we all celebrate, since we inherently know that we need better, smarter musicians who are role models and can stand on their own without grants or the muscle of « big music » corporations. And to achieve that level of success, Gonzales has largely set his sights on large performance and concert halls where he can reach thousands of people at once, as opposed to night after night of playing to fifty or a hundred distracted patrons of a dance club or the local pub. That's not to say that he hasn't played small venues – only that in order to come out on top, you have to reach a broader audience – not just current Gonzales fans.
I'm still doing things, so don't cue the strings
Like the song, it appears that Gonzales truly never stops. We've spoken with people who have worked with Gonzales, and one of the common threads is how he's constantly exploring different angles and new ideas. A tour to support Chambers is underway, and it's been a huge hit in cities across the globe to-date. In the midst of the tour, we can't help but wonder what Gonzales has planned next. The reality for musicians is that they generally start working on their next album before their current album is released, since it takes over a year to compose, record, plan, and release an album. Gonzales has practically released an album a year since 2008 (and a host of collaborations, mixes, and productions in-between), and we don't see this stopping anytime soon.
Occasionally, Gonzales will provide some musical of lyrical 'hints' as to what's next. For example, at the end of « The Unspeakable Chilly Gonzales », he rapped on « Shut up and Play the Piano » – and he did just that on his next release (Solo Piano II). At the end of Chambers, Gonzales tells us that we will « Myth » him. We're not sure if this means that he's « retired » an aspect of his persona, or if we should make him a living legend, or if he will return with an album of singing (a la Soft Power) for his next release. Regardless, we'd like to let our minds wander and take a guess as to what Gonzales' next project may be.
Soundtrack: Probability 0.2
We've never heard Gonzales' soundtrack to the Macedonian-produced film The Piano Room. It would be great if the music from the film was released as either a DVD or a standalone album (digital or otherwise). Gonzales sometimes contributes songs to movies. For example, the French movie Could this be love? included music from Solo Piano, plus other unreleased compositions (One Brain, Carradine), and the movie Coming Soon contains Wave of Crime, which pre-dates Über Alles. A compilation of these hard-to-find tracks would be well-received, but we're certain there are all kinds of legal and rights issues that will continue to make these songs largely unavailable.
Solo Piano: Probability 0.1
Piano certainly factors into every release, but it seems too soon for another Solo Piano album. Gonzales' rationale may be that he doesn't want to 'water down' his solo piano compositions, favouring quality and longevity over sheer volume. If the gap between Solo Piano and Solo Piano II is any indication, we can expect Solo Piano III before the end of the decade.
Remix: Probability 0.1
Many of the remixes from « Ivory Tower » were amazing (You Can Dance, Knight Moves), not to mention the Boys Noize remix of Working Together from Soft Power. A remix album of Gonzales' songs in the hands of skilled and upcoming DJs and producers would be exciting and add another dimension to his music. The issue with a remix album is that it wouldn't necessarily expand Gonzales' fanbase significantly – unless top DJs and guest remixers were involved and brought their respective audiences along for the ride.
Greatest Hits: Probability 0.1
As far as we know, Gonzales doesn't have a multi-album contract to fulfil, so there's little incentive to releasing a greatest hits album, which is less and less relevant in the digital domain anyway. Anyone can make their own greatest hits compilation, which is more personal than purchasing a curated list. Unless there's a compelling reason to release a « Greatest Hits », we can't see this one coming next.
Orchestral: Probability 0.2
Gonzales has been working with full-scale orchestras for a number of years; most recently for The Unspeakable Chilly Gonzales. Orchestras also appear to be the next logical step after chamber ensembles, and Gonzales has mentioned on a number of occasions that he would like to write a score for full orchestra. It may be appealing for Gonzales to re-visit the orchestra, but we're guessing that his next orchestral pieces will likely be commissioned pieces or contributed short works (for the near future, anyway).
Electronic/Ambient: Probability 0.2
Gonzales appears to be channeling his electronic alter-ego in the form of Octave Minds, which is a collaboration with Boys Noize. The Octave Minds debut album is absolutely incredible, and we certainly hope that there are additional releases in the works, but schedules and musical thoughts have to align, and that takes time. It took four years between Ivory Tower and Octave Minds, and we predict that another 3-4 years will pass before the collaboration is rebooted.
Live: Probability 0.3
Capturing the energetic and dynamic live performance that Gonzales concertgoers was likely the basis behind The Unspeakable Chilly Gonzales – Live With Orchestra DVD and digital audio download. It's surprising that there aren't any 'official' Gonzales live releases before this one. There's an exciting element tied to a live performance – maybe it's the little mistakes, the audience reactions, or ad-libs (or a combination thereof), but the end result is compelling. We'd love to see (and hear) more live performances, especially given the sheer beauty and dynamic interplay of the string quartet and piano in recent concerts.
Rap: Probability: 0.3
There's no denying Gonzales' love of rap, and although Gonzales draws large parallels between rap and orchestral music, there's usually only a smattering of applause and catcalls when Gonzales asks, « Are there any rap fans here tonight? » in concerts. It would appear that these audiences continue to populate a very small section of Gonzales' Venn diagram of his fans' musical tastes. Regardless, as Gonzales once said, « You might not like it, but it's good for you – eat your spinach. » Gonzales likely has notebooks full of great puns and smart wordplay ready to be sung to music. We're thinking that another rap album (at least in part) has a decent chance of appearing next.
Pop/Dance: Probability 0.1
There's no denying that the largest musical segment by far is still Pop and Dance, and Gonzales' foray into that segment (with Soft Power) wasn't as successful as it should have been (for a brilliant album). There's always a possibility that Gonzales will re-visit the Soft Power world of music with an updated sound and fresh approach – possibly with 'featured' artists.
Jazz: Probability 0.1
Gonzales' releases aren't obviously confined to one genre of music, and his Solo Piano albums are typically categorized under Jazz as opposed to pop or classical. Gonzales' Bande Originale is a fantastic melding of music that could generally be categorized as Jazz, and he's also remixed Chet Baker's Everything Happens To Me (under the VV moniker with Renaud Letang), but hasn't released a traditional « Jazz » album with pop sensibilities. It's possible that there isn't any need for a solely Jazz album, since one could argue that many of Gonzales' releases already have Jazz influences.
Collaboration: Probability 1
While Gonzales has talked about collaborations with Jarvis Cocker on a future release, we have scant details on when or if the project between Gonzales and Jarvis will be released (outside of a brief collaborative live performance a few months ago). We know for certain that Gonzales has contributed to at least one track on Mocky's new album Key Change, which will be released this summer. If past trends are any indication, we should see a few more collaborative releases in 2015.
Musical: Probably 0.3
When we heard that John McEnroe's « people » weren't exactly receptive to the idea of a McEnroe-based musical, we were disappointed. On and off, Gonzales appeared to be working on the musical for a number of years, and the brilliant Advantage Points appears to have been driven from that project, but we fear that (based on the reactions of the McEnroe « people ») the rest of the compositions will remain largely unreleased. Still, musicals represent some of the earliest compositions for Gonzales (and his brother), and we anticipate that at some point he'll release a full-fledged musical. His play The Shadow featured a number of original compositions, one of which was featured on Chambers – Switchcraft. We're heard snippets of songs from The Shadow in interviews and outtakes (and during the performance), but based on Switchcraft alone, we'd love to hear more.
But I'm not an artist, I just work the hardest
Interestingly, other than forthcoming collaborations, it's fairly obvious that we're not sure exactly what Gonzales has planned next – and maybe the 90-degree turns are pare of the Gonzales personal appeal. Recent tweets have certainly hinted at contributing something to Drake's next album, but as Gonzales mentioned when he was asked about his contributions to Daft Punk's Random Access Memories, he's never really 100% certain if his contributions will be used until the album is released.
Like many business segments, « Stayin' Alive » in the music industry is a difficult proposition, and one which parallels the fledgling and competitive tech industry. Gonzales has connected with a global audience through a fantastic mix of music, education, emotion, and humour, with the added bonus of a surprise turn now and again. Have a look at Gonzales Twitter follower count every once in a while. Each new follower is a hard-earned fan who Gonzales has communicated with in some way – a new fan who will share Gonzales' music with their friends and family, who may recognize Gonzales' music from the iPad commercial. There's a great deal of logic in Apple using Never Stop to launch the iPad. It's in Apple's DNA to never stop creating innovative technology, and it's in Gonzales' DNA to create music that people appreciate and admire – that's why he never stops.