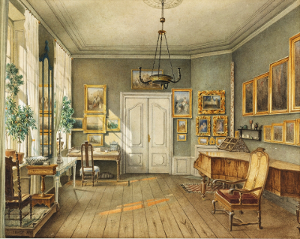 January was an exciting month for Gonzales fans: music analysis videos, interviews and features, new album announcement, song and album previews, live performances and much more. We were waiting for the news to slow down a bit to summarize, but new videos and songs just kept on coming. The upcoming "Chambers" was obviously the biggest news, but while we thought we'd hear 1 or 2 songs from "Chambers" before it was released, the BBC played practically a new song per night all week. Although we touch on the beauty of the new songs, we'll definitely post a full write-up for Chambers once it's officially released.
We thought it would be best to create a timeline of sorts for January:
January 2
Let's back up to the beginning of the year. Just after Gonzales' back-to-back concerts in the Köln Philharmonie, he released another installment of his pop music masterclass videos analyzing Taylor Swift's "Shake it Off", which leaves fans clamoring for a solo piano version of the hit song.
January 5
The following week, Canada's CBC developed a "piano week" special running from January 5th – 9th, and Gonzales was featured twice:
Go from piano zero to hero with Chilly Gonzales's fun how-to book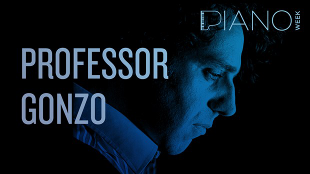 Gonzales' 10 essential piano works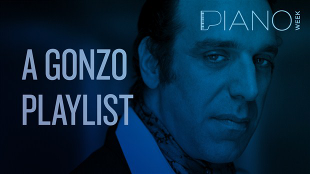 The CBC interview is a great read, and we gain some insight on Gonzales' education and on how a genius plans:
Not only did I have a plan, but a dozen backup plans.
That speaks volumes to Gonzales' character: there's no reason the be pigeon-holed or restricted when you have the skills and have devised enough plans to manoeuvre through any situation.
Gonzales' playlist selections differ somewhat from his "Classical Selections Volume 1″: the incomparable Art Tatum is included; a blind piano player so talented that after hearing Art play, Oscar Peterson gave up playing the piano (for a few weeks). Keith Jarrett also makes the cut, along with Sergei Prokofiev and Alkan, and finally, a heartfelt nod to piano players everywhere making new music.
January 14th
Big news: Gonzales announces his forthcoming album: Chambers, which we covered in another post.
Also on January 14th, Huw Stephens premiered a song from Chambers: Green Leaves, which is actually titled Green's Leaves (phonetically matching the ancient song title).
Initial thoughts:
Green's Leaves starts off haltingly, with a lovely mix of piano and stringed instruments. There are also beautiful legato 'solo' sections for each instrument: piano, violin, viola, and cello – all intermixed between the halting moments.
January 16th
Gonzales posts a 60-second audio preview from what we now know as Freudian Slippers on SoundCloud:
January 19th
Gonzales' collaboration with P.Morris on his friend Teki Latex's record label Sound Pelligrino. The song is reminiscent of Gonzales' work with Octave Minds, so obviously catchy, modern, and beautiful. He later tweeted a link to preview the song:
Electro-Piano Universe: my collabo with @pmorris for the @soundpellegrino label is here https://t.co/tJDVCrb4pu

— chilly gonzales (@chillygonzales) January 26, 2015
January 20th
Gonzales appears on BBC Radio One's Breakfast show with Nick Grimshaw, which was co-hosted by Mark Ronson. The clip of Gonzales has him analyzing Ronson's super smash hit Uptown Funk. Here's the transcript:
"Hello Mark, hello Grimy – it's Chilly Gonzales here – and I'm a big fan of Uptown Funk, and I'd like to share with you some observations about the musical theory behind it. Now it is a funk song, which means there aren't a lot of chords and there are two in this song. They are Dm7 and G7. And then there's a sneaky little 3rd part which falls from a C to a B and you can hear it in context [plays]. You have the bass that rises, middle part that falls, and of course, the top note that anchors it all together [plays]. And this makes sense – this is a tight ass, nervous pop song. Secretly, I believe this build up – this break (so to speak) – was influenced by techno music; and what you might hear at a rave. "Bum-bum-bum-bup-bup-bup-brrrrrrrrr." And of course. you usually hear some kind of siren that goes "uuuuuuuuuuuuhhhhhhhh." [Ronson: I'm a big fan of Chilly Gonzales]. I would like to point out the masterful build-up towards the song's money shot, which is the phrase, "Don't believe me, just watch." And the way that this build-up is achieved is with live instruments, with the stripped-down funk band, and you have one the off beats, building up to the phrase, "Don't believe me, just watch." This sequence: [whispers & plays] "one..two..three..four..one..two..three..four..one..two..three..four..don't believe me just watch." So here we have a mix of the old, the new, the modern, and the classic. And that's why I love Uptown Funk."
Great analysis, and a fascinating view into songwriting at an "NBA" level. Nice that Ronson mentions he's a big fan of Chilly Gonzales.
January 20th
Also on the 20th, Nick Luscombe played a track from Chambers called Advantage Points. The build-up of anticipation is just amazing on this track, which deftly combines piano and chamber strings to great effect. The lovely melody in the middle can be heard from the Mocky-dedicated College Triads track off of Re-Introduction Etudes (but with more depth and complexity).
January 21st
Gonzales gives a short interview on Shaun Keaveny's show:
"The return of Chilly Gonzales" The clip starts off with Advantage Points, which plays throughout the interview. Gonzales highlights that Chamber music was democratizing and revolutionary – it allowed music to be something that everyone could 'make' in their home. He also makes a reference to the modern equivalent: "everyone is able to make music on their laptop", so music is for everyone. "Chamber music allows you to hear people playing together – like in a Jazz combo, as opposed to the anonymity of an orchestra. If you see chamber music live, you will see the person who is creating the sound from their instrument. It tells a story – over the course of a concert, you get to know the protagonists, and famously, people say that a string quartet is a musical equivalent of an intellectual conversation around the dinner table. I think that's a good description of chamber music because you hear people."
Partway through the interview, the music changes to what we now know as Odessa, which is an expanded version of the lesson in the Re-Introduction Book. Both songs are amazing, but we'd have to wait a few days to hear the full version.
January 22nd
Gonzales featured ilovemakonnen's song (featuring Drake) in another pop music masterclass that reaches a huge audience when Drake sends out a tweet with a link to the video:
https://t.co/VbuS7XWUvr @chillygonzales

— Drizzy (@Drake) January 23, 2015
This masterclass is one of the best in the series. Not only does he de-construct the 'sound installation', but he switches to an actual pipe organ to develop a version of the song that (again) people are requesting within the YouTube comments. As Gonzales explains, the organ captures the 'religious' sensation in the song's ambiguous chords. There was a lively debate within YouTube comments as well, which is obviously part of what the masterclass sessions are supposed to elicit.
January 24th and 25th
A few lucky Parisians are treated to a full preview of Chambers within Paris' Musée de la Vie romantique. Scant details emerge after the sessions, but from the feedback that we could find, the album is "breathtakingly beautiful" and "unlike anything you're heard before".
January 26th
Annie Mac plays Freudian Slippers
We're blown-away by this one: a sublime composition that deserves a separate post. The final minute matches the 60-second Chambers preview, but the version that Annie Mac played highlighted the wonderful frame resonance after the pedal thumps at the very end – intensifying with every hit. Annie herself loved it, and revealed how she used Gonzales' Solo Piano II music as a relaxation device during labour, and how the staff were 'into it'. We'll re-iterate what we originally said about the 60-second clip: there's nothing to compare it to – completely new and unique music.
January 27th
Huw Stephens plays another track off Chambers and announces a live piano session with Gonzales later on in the week. The track is called Odessa, and is (as we mentioned above) a wonderful expansion of the Re-Introduction Etudes version. When sheet music is released for Chambers (and we are assuming that it will be), it will be interesting to see how many players make the leap from the Re-Introduction Etudes version to the full album version. Odessa is hauntingly beautiful and filled with long drawn out bowing and descending piano sequences. The atmosphere it evokes is very dreamy, and beautifully plays the piano and strings off each other.
January 28th
Huw plays clips from Feist's Limit to Your Love, From Time, and Octave Minds – and talks about the upcoming live session and pop class videos. Huw then plays Sample This, which sounds like a song that a rapper would sample and rap over – bombastic and epic sounding, the chamber instruments are playing like programmed synths until a lovely piano section is accompanied by slowly rising and falling strings. The imagery this evokes is incredible.
January 29th
BBC's Front Row features an interview and piano session with Gonzales on the 1st Radio One Piano Session of 2015. Gonzales discusses Chambers and his 2015 tour with "all manner of stringed instruments", then describes how Drake put The Tourist on the So Far Gone mixtape. Gonzales mentions his "easy listening, retroactive pre-mix" of the Daft Punk song Too Long, in which he imagined that the Daft Punk version of Too Long was actually a cover of Gonzales' lost gem from the '70 (that was the concept behind Gonzales' version).
Huw mentioned Limit to Your Love, and Gonzales loves the James Blake version. Gonzales then mentions that the chord progression is something that Dr. Dre may have used, but slowed down. He then plays the Limit to Your Love beat sped up in a Dr. Dre style and mentions that if you slow it down, you've got "indie rock".
Gonzales mentions the "democracy of chamber music; listening to music with our loved ones, in our houses – music became intimate when chamber music was invented." Gonzales wanted to, "focus on that moment in musical history and update it and make pop songs out of the colours of chamber music." Gonzales plays a piece for piano and cello called Cello Gonzales, which (if you are counting, is the 5th song off Chambers the BBC has premiered). The song has a wonderful "rocking" (as in lullabye) motion setup by the piano, while the cello is smooth and somewhat adventurous. Comments on Twitter after the piece reflected just how beautiful Cello Gonzales is.
Gonzales dedicates Cello Gonzales to Felix Mendelssohn – he loves the idea of "songs without words", which Mendelssohn invented. Gonzales mentions that he tried to, "make pop songs without words" on Chambers. [The picture at the top of the post is the piano room of Felix's daughter Fanny as painted by her husband - painter Wilhelm Hensel.]
Gonzales' next session reflects comments he made during the Einslive1 pop masterclass sessions, with a lively performance of a medley that uses the 5 black key pentatonic scales of the piano. Let's see how many songs we recognize:
1. The Police: King of Pain
2. Iggy Azelea: Fancy
3. Weezer: Buddy Holly
4. Queen: Another one Bites the Dust
5. Big Ben Westminster Chimes (variation based on "I know that my Redeemer liveth" in Handel's Messiah.)
6. Taylor Swift: Shake it Off
7. Iggy Azelea: Fancy
8. Queen: Another one Bites the Dust
9. Big Ben chime
10. Taylor Swift – Iggy Azelea mix
11. The knuckle song (childhood piano black key roll)
More to come…
We can't recall a more intense month media-wise for Gonzales: Canada, Germany, France, and the UK (his 'core' countries) all had plenty of unique content and coverage, plus excitement is building for Gonzales' upcoming album and concerts (many of which are sold-out), not to mention previews of songs off Chambers, which appears to be set for release in late March. Gonzales' music and messages are definitely finding new audiences across the globe, which is great news for music and entertainment.